Prayer for the Feast of the Transfiguration
---
For August 6 or any occasion
The Transfiguration is recorded in the Gospels of Matthew, Mark, and Luke. It is an event when Jesus showed His divine glory to Peter, James, and John atop a mountain, traditionally identified as Mount Tabor. Moses and Elijah appeared during the event, symbolizing that Jewish law and prophets pointed toward the coming of Jesus. This important event is celebrated on August 6 in the Catholic Church and other Western Churches.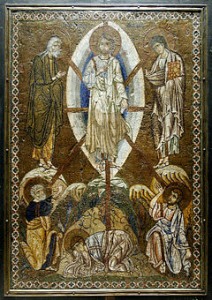 The Transfiguration Feast Prayer
O God,
Who on the holy mount revealed to chosen witnesses Your well-beloved Son,
Wonderfully transfigured, in raiment white and glistening:
Mercifully grant that we, being delivered from the disquietude of this world,
May by faith behold the King in His beauty;
Who with you, O Father, and you, O Holy Spirit, lives and reigns,
One God, for ever and ever.
Amen.
Book of Common Prayer
Compiled by David Bennett
Updated 08-03-2018