Prayer for the Feast of Saint Stephen the Martyr
---
For Use on December 26 or Other Occasions
Saint Stephen was the first Christian martyr, i.e., the first Christian to die for his faith. His name means "crown," derived from the Greek word stephanos. This is very appropriate because a crown of laurels was given to the winners of races and competitions. The early Christians compared martyrdom to winning the prize in a race, since dying for Christ was the ultimate prize. The message of Stephen and his martyrdom are recounted in Acts 6-7.
Saint Stephen's Day is usually associated with Christmas because it falls on December 26, during Christmastide (the Christmas season). It even gets a mention in the popular Christmas song "Good King Wenceslaus."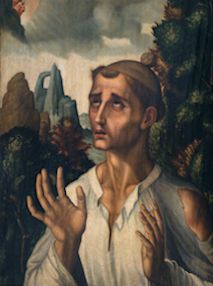 Prayer for the Feast of St. Stephen the Martyr
We give you thanks,
O Lord of glory,
For the example of the first martyr, Stephen,
Who looked up to heaven and prayed for his persecutors to your Son Jesus Christ, Who stands at your right hand;
Where He lives and reigns with you and the Holy Spirit, one God, in glory everlasting.
Amen.
Book of Common Prayer, 1979
Compiled by David Bennett
Updated 12-26-2018