The Our Father Prayer
---
Information about the Lord's Prayer
The Our Father prayer is probably the most well-known prayer in all of Christianity. It is also likely the oldest. Jesus taught it to His disciples when they asked Him how to pray. Also known as the Lord's Prayer, it is regularly recited in public and private worship. It is a basic prayer every Catholic and Christian should know and memorize. The Latin version is called the Pater Noster.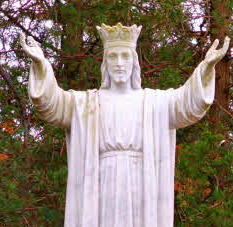 Our Father
Who art in heaven
Hallowed be thy name.
Thy kingdom come,
Thy will be done,
On earth, as it is in heaven.
Give us this day our daily bread,
And forgive us our trespasses, as we forgive those who trespass against us.
And lead us not into temptation,
But deliver us from evil.
Amen.
08-10-2018