Glory Be Prayer
---
The English Version of the Gloria Patri
The Glory Be prayer is a popular and brief Catholic prayer. It is commonly added at the end of Psalms and Canticles during the Liturgy of the Hours. The Latin version of the Glory Be is called the Gloria Patri. It is, at its core, a prayer praising the Holy Trinity: Father, Son, and Holy Spirit.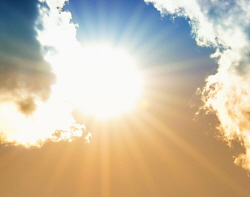 Glory be to the Father and to the Son and to the Holy Spirit.
As it was in the beginning is now and ever shall be, world without end.
Amen.
Updated 8-22-2018