A Prayer for the Memorial of Saint John the Baptist
---
For August 29 or Other Occasions
The Memorial of the Passion of Saint John the Baptist commemorates the death of John the Baptist by the order of King Herod, as told in Matthew 14:3-12 and the other synoptic gospels. Herod imprisoned John because John disapproved of Herod's divorce, in which he unlawfully took Herodias, the wife of his brother Herod Philip I. On Herod's birthday, Herodias's daughter (Josephus identifies her as Salome, although the Bible doesn't give her name) danced before the king and his guests. Her dancing pleased Herod so much that (while drunk) he promised to give her anything she wanted. When Salome asked her mother what she should request, Herodias suggested asking for the head of John the Baptist on a platter. Although Herod did not like this request, he reluctantly agreed and had John executed.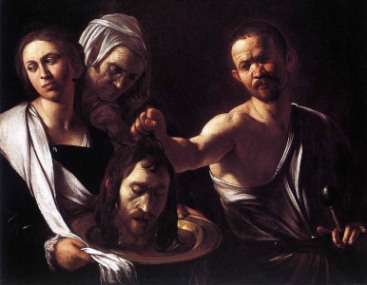 Prayer for the Memorial of Saint John the Baptist
Father,
You called John the Baptist to be the herald of the birth and death of your Son.
Just as John gave his life as a witness to your truth and justice,
So give us the courage to profess our faith in all situations.
And may your grace strengthen and keep all those being persecuted for your name's sake.
Amen.
Adapted from The Liturgy of the Hours
Adapted by David Bennett
Last updated 08-29-2016