Actus Contritionis
---
The Act of Contrition in Latin
The Actus Contritionis, or Act of Contrition in English, is a prayer from the Catholic tradition that expresses sorrow (also known as contrition), for one's sins. It is a popular prayer for use in personal devotion and is sometimes used in the sacrament of confession. This is the Latin version of this prayer.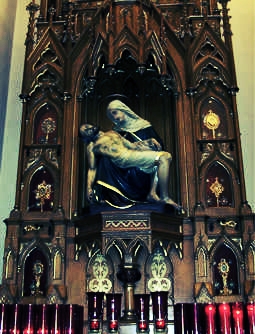 Actus Contritionis
Deus meus, ex toto corde paenitet me omnium meorum peccatorum,
Eaque detestor, quia peccando, non solum poenas a Te iuste statutas promeritus sum,
Sed praesertim quia offendi Te, summum bonum, ac dignum qui superomnia diligaris.
Ideo firmiter propono, adiuvante gratia Tua, de cetero me non peccaturum peccandique occasiones proximas fugiturum.
Amen.
Updated 9-21-2018