Is Ash Wednesday a Holy Day of Obligation?
---
Are Catholics Required to Attend Mass?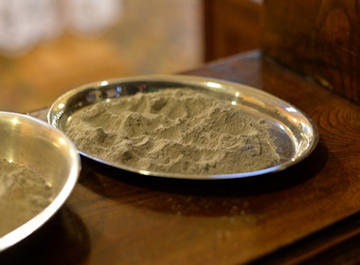 No. Ash Wednesday is not a holy day of obligation.
That is the short answer if you are visiting this page and wondering whether you have to attend Mass on Ash Wednesday, under penalty of mortal sin (which is what a "holy day of obligation" ultimately refers to).
When people find out Ash Wednesday isn't an obligatory holy day, many Catholics are shocked. The reason is that many Catholics who otherwise don't attend many other Masses throughout the year often show up to Mass on Ash Wednesday.
In fact, it is probably one of the most well-attended Masses of the entire Church year. Many Catholic schools celebrate it even though they don't celebrate many other holidays. Just because you don't have to attend doesn't mean you shouldn't go. It is a great way to start the Lenten season.
Ash Wednesday is an important and meaningful day in the Church. It connects to the deep human need for self-reflection, recognition of our faults, and the desire to overcome those faults.
Many religious traditions have important rituals and days set aside that are similar to Ash Wednesday, and all of them deeply connect to the human desire to recognize and repent for the wrongs we've committed.
Updated 02-24-2020