Is Advent Christmas?
---
Advent and Christmas Are Two Seasons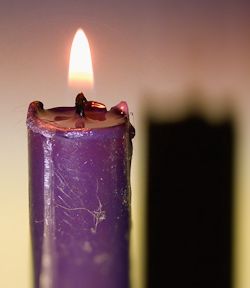 Most Americans and other Westerners begin celebrating Christmas near the end of November or, in some cases, right after Halloween. However, the Church's calendar is oriented in a much different way.
Advent is not simply an early extension of the Christmas season. Some Christians may become confused because their churches do not distinguish Advent themes from Christmas themes very well. Some churches that celebrate Advent do so with just a wreath and a few readings, while the sermons and hymns are clearly related thematically to Christ's birth, and not His first and second comings (the actual theme of Advent). Another reason for the confusion, as previously mentioned, is that secular society celebrates Christmas earlier and earlier each year, and ignores Advent entirely, which makes it difficult for Christians to focus on Advent.
Technically, the liturgical Christmas season begins on Christmas day and continues after the feast day itself, into mid-January, ending on the Feast of the Baptism of the Lord (the Sunday after Epiphany). This is why all Catholic churches only begin to sing Christmas carols and hymns on Christmas day. This is the correct way to celebrate Christmas and Advent.